Browse our full selection of reclining garden chair types below, all available for home delivery.
Reclining Rattan Chairs
There are luxurious garden chairs, with all cushions included.
They come in a vartiety of colours, and are weatherproof.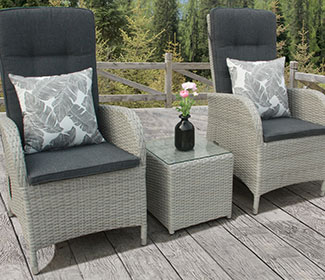 Reclining Rocking Chairs
If reclining isn't enough, then try our rocking range!
These are the ultimate in comfort.
Perfect for lazy days in the sun.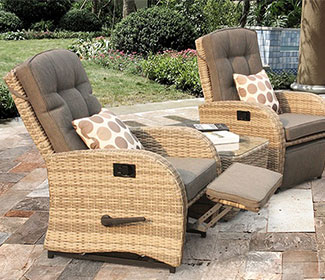 Small Reclining Chairs
If you have limited space, then our smaller range of chairs will be perfect for you.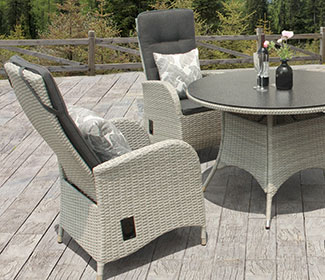 Reclining Chairs in Sets
If you're interested in a larger set to fit family and friends, then we've got a great range of sofa sets and dining sets that include reclining backed chairs.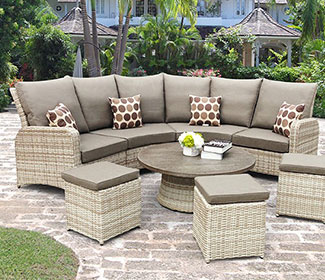 Want to buy online? Visit Our Online Shop
To buy these reclining garden chairs, click the button below to visit our shopping site now.