Best Reclining Garden Chairs
Here we go over some of the highlights from our range for you to enjoy.
Reclining Rattan Garden Furniture

Lean back and relax in luxury, with fantastic reclining garden furniture that's worth every penny.
The beauty of rattan is that it's weatherproof, which means you can leave it outside all year round, without the need to cover it or store it.
That makes it great for people who prefer lower maintenance.
Luxury Padded Garden Recliner Chairs

If you want the softests, thickest cushions a set can have, then we've got the range for you. Our sofa sets are some of the best in the world, with fantastic corner and straight options available in modular formats.
Plastic Reclining Garden Chairs

For those looking for a plastic option, all of our rattan is made from synthetic materials, making it the perfect weatherproof plastic alternative to wood. You can shop the full range of resin furniture online.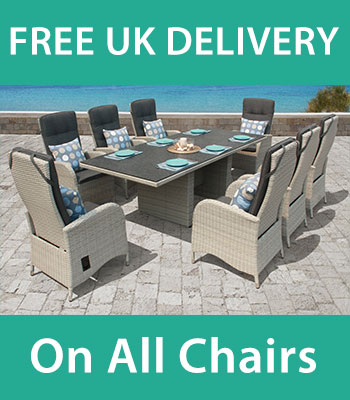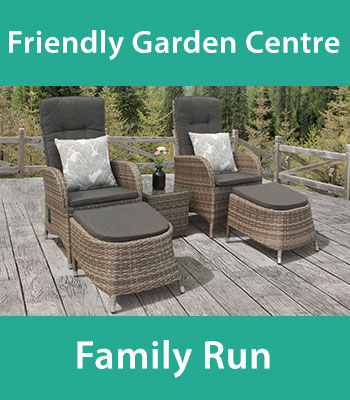 Benefits of Reclining
There are so many benefits to choosing one of our modern reclining outdoor seating options:
Comfortable – you will not find a garden chair that offers more comfort than our reclining range. They come with thick cushions, and the back mechanism can be reclined to any angle.
Usability – the reclining angle of the chair is controlled by a simple lever on the right of the chair, within easy reach of anyone sitting in it. You only have to lean back to make the chair move.
Durability – these are weatherproof chairs, meaning they can be left outside and will not rot or rust due to bad weather.
Choose one of our chairs online today! Click here to shop.
Featured Product Info:
Name: Reclining Garden Chairs
Seller: Garden Centre Shopping
Address:
Sapcote Garden Centre, Hinckley Road, Leicester, LE9 4LG
Phone: 01455 274748
Email: [email protected]
GTIN13: 0745125407036
GTIN: 745125407036
Properties: weatherproof
Manufacturer: Majestique Rattan